Memorial Day Championship: 5-24-2014
May 24, 2014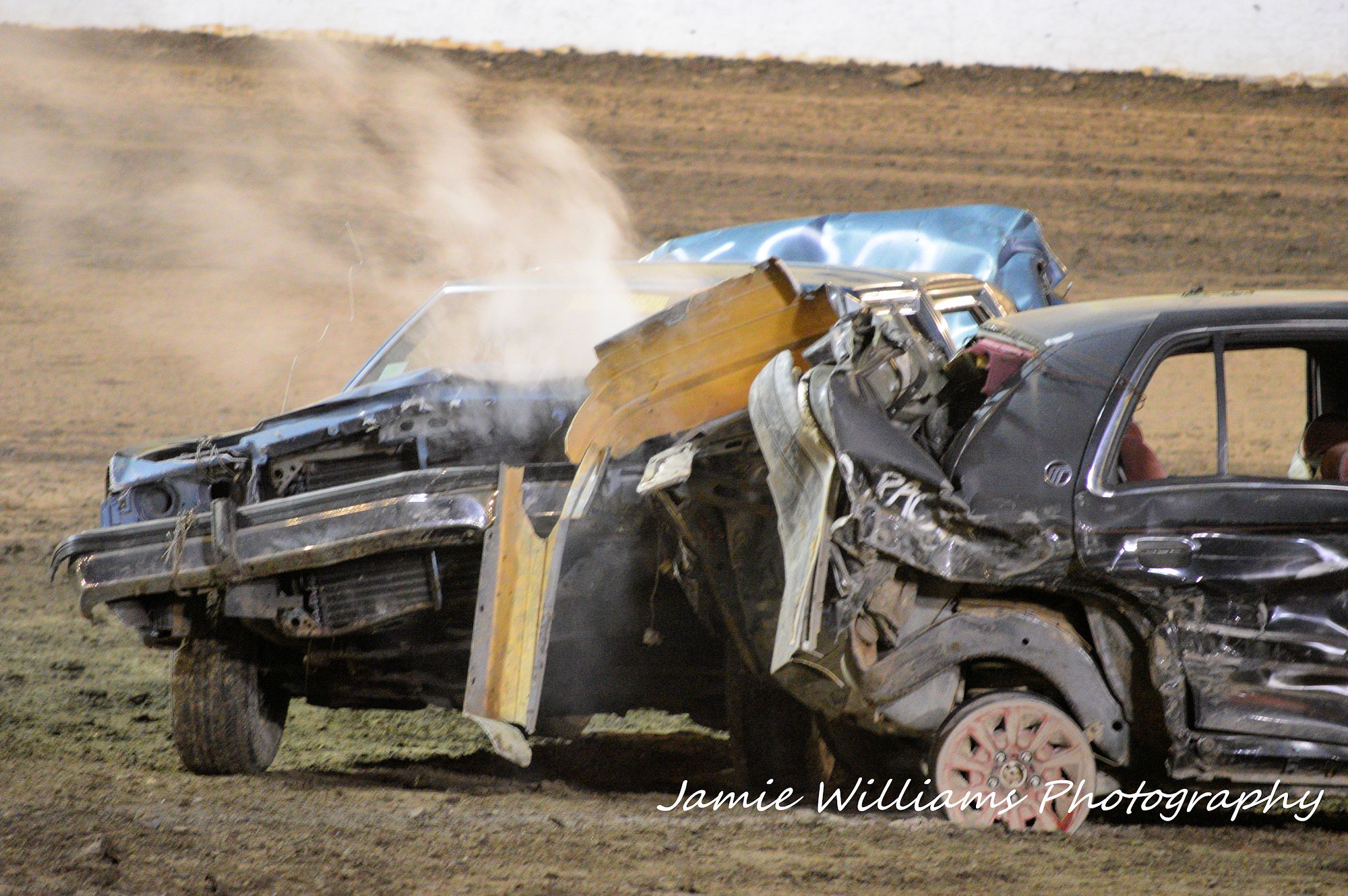 51st Anniversary-Friday Night
June 2, 2014
Memorial Day Weekend at Sycamore Speedway was nothing less than full of spills and thrills. The first Friday night of the 2014 race season set the standerd high. A full field of Spectators, Compact Combats, and Powder Puffs lit up the night for all fans. These boys and girls have been waiting pationaly for their night to shine, and shine they did! Moving to Saturday, with a visit from the IMRA Midget Lights the track was once again luminated with action and door to door racing.
Firday night started off with fast qualifying and some of the most entertaing racing we have yet to see. The two 25-lappers were filled with boys and girls ready to go fast. The fans witnessed three rollovers, a car fire, and more bumping and grinding than they could handle. Later in the night we ran the infamous One-On-One Drags, featuring a special spectator rollover aswell. To end the night without disapointment a compact decided to run with the big boys in our famous Friday night Demolition Derby! To no ones surprise the Demo checkard flag went to the O3x compact of Dale Markham from right here in Maple Park.
The drivers of Saturday night were not going to let Friday steel all the excitment. A rocky start to some of the first races, but the drivers gathered themselves and put on another great show for the fans. Sycamore Speedway Staff would like to give a big shout out to all 2014 drivers. "You have all done a great job thus far. We are very excited to see what the rest of the season will bring. Congradulations to everyone and kepp up the hard work!" Trying desperatly to hear the crowd scream the Super Late and Late Models raced clean and hard. We are pleased to anounce that both drivers, of the Late Model #80, Steve Cornett and the #54 of Cory McCay are ok, after the 80 rolling over and allowing the 54 to park on top.
Concluding the Memorial Day racing festivities here at Sycamore Speedway, we would like to once again tip our helmets and roar our engines to all that have or curently our serving our country. God bless this counrty!!!
Please Join us next week in celebration of 51 years of family fun entertainment. Friday May 30th: 51st Aniversity! Full size demo, Spectator, Powder Puff, Compact Combat, and Modified Compact racing. With a 50 Lap Spectator Feature!!! Saturday May 31st: All CLasses will be running. Featurig 30 laps on the big track and another visit from the 4-bar Super Late Models. For any further information please visit www.sycamorespeedway.com